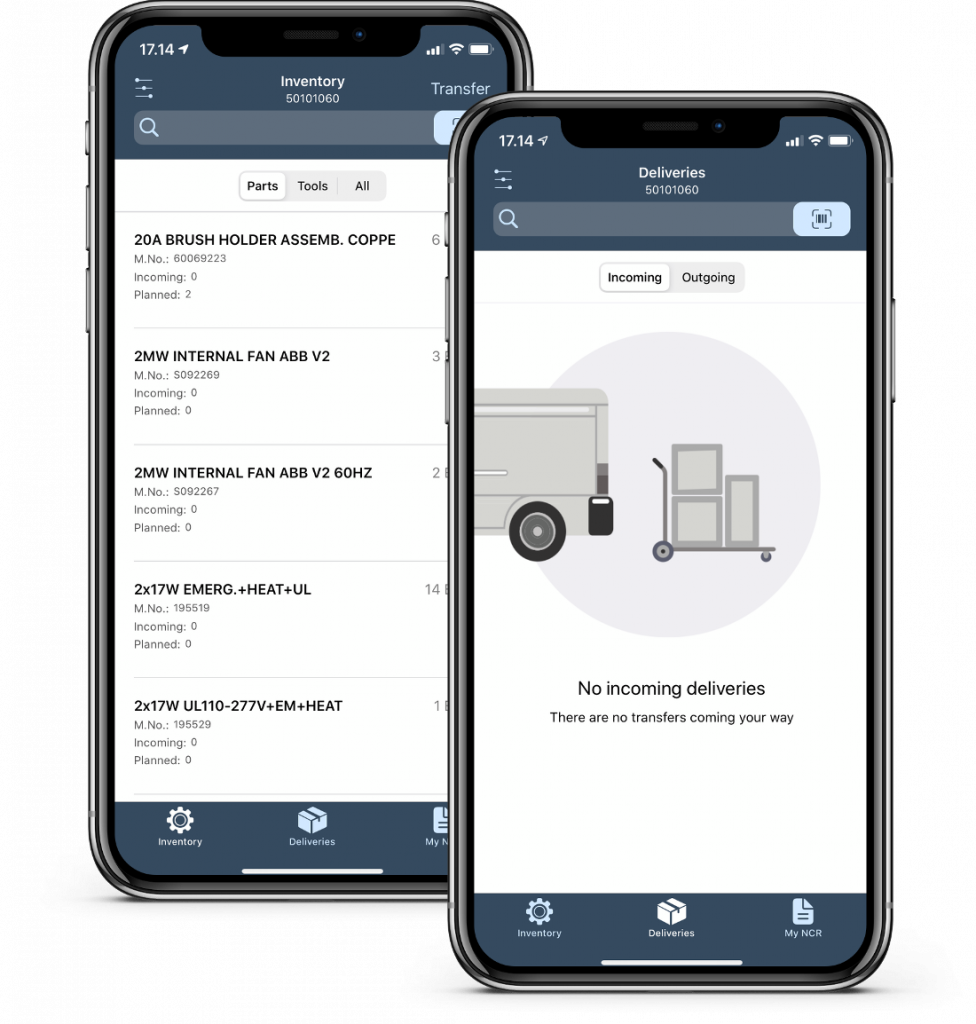 The Smart Enterprise Market
The Smart Enterprise market covers private and public organizations' IT and services spending on enterprise software, which also includes mobility and AI solutions.
2022 started with turmoil as enterprises recalibrated their plans to the new economic environment. However, demand remained strong from organizations investing in enterprise software with the aim of optimizing, streamlining, and automating business processes. We see particularly strong growth potential in enterprise mobility as ERP systems transform to the cloud – allowing for implementation of new solutions where data can be consumed in real-time from all corners of the organization.
According to one of our global partners, only around 15% of large enterprises have adopted mobility in their core business processes. This leaves a large untapped potential to help organizations utilize the many benefits of mobile apps, by creating simple user-friendly solutions that remove complexity and empower users, and typically with a very fast ROI.
Furthermore, we are met with strong demand for scalable concepts where software vendors take full responsibility of the developed applications, including security and continuous enhancements.
Our Smart Enterprise Business
In 2022, our Smart Enterprise business continued to focus on industry leaders and large public organizations in a broad spectrum of sectors including discrete manufacturing, travel and transport, logistics and warehousing, as well as FMCG and retail.
Our enterprise customers continue to focus on implementing new digital solutions to transform or improve their businesses, and the technology evolution allows Trifork to build more advanced applications.
In 2022, we saw strong activity in both large public sector tenders, where our teams had a strong year working with customers such as The Danish Business Authority, The Danish Court Administration, The Danish Road Directorate, Energinet, Aalborg University – to mention a few.
In Switzerland, Vilea (acquired in May 2021) saw returning activity in a couple of segments and ended the year rather busy. One highlight was the work performed for Vilea's long-term partner Swiss, who tackled the changes in travel patterns by initiating projects aimed at innovating the in-air travel experience.
Together with Trifork Labs' company Arkyn, we also initiated a proof of concept on implementing our fast-apps for SAP within the German automotive industry. We look forward to seeing how this new partnership will develop.
In the same solution area, we happily observed that our work in 2021 with Royal Greenland got a lot of attention from SAP, who ran a number of global campaigns about the solution we developed.
We also implemented enterprise mobility solutions at Arla, Viking, and a number of other customers running SAP ERP systems. We expect this area to be growing in the coming years, as most of these organizations are migrating their systems based on cloud-based infrastructure. Our combination of competencies and standard products enabled us to win tenders based on a highly attractive value proposition.
In the Netherlands, our teams also initiated projects based on process mining and developed a concept for "data sprints". We see great potential in using this technology to fast-track the initial definition phase of our projects and make the results of our efforts measurable.